what are our students saying about us…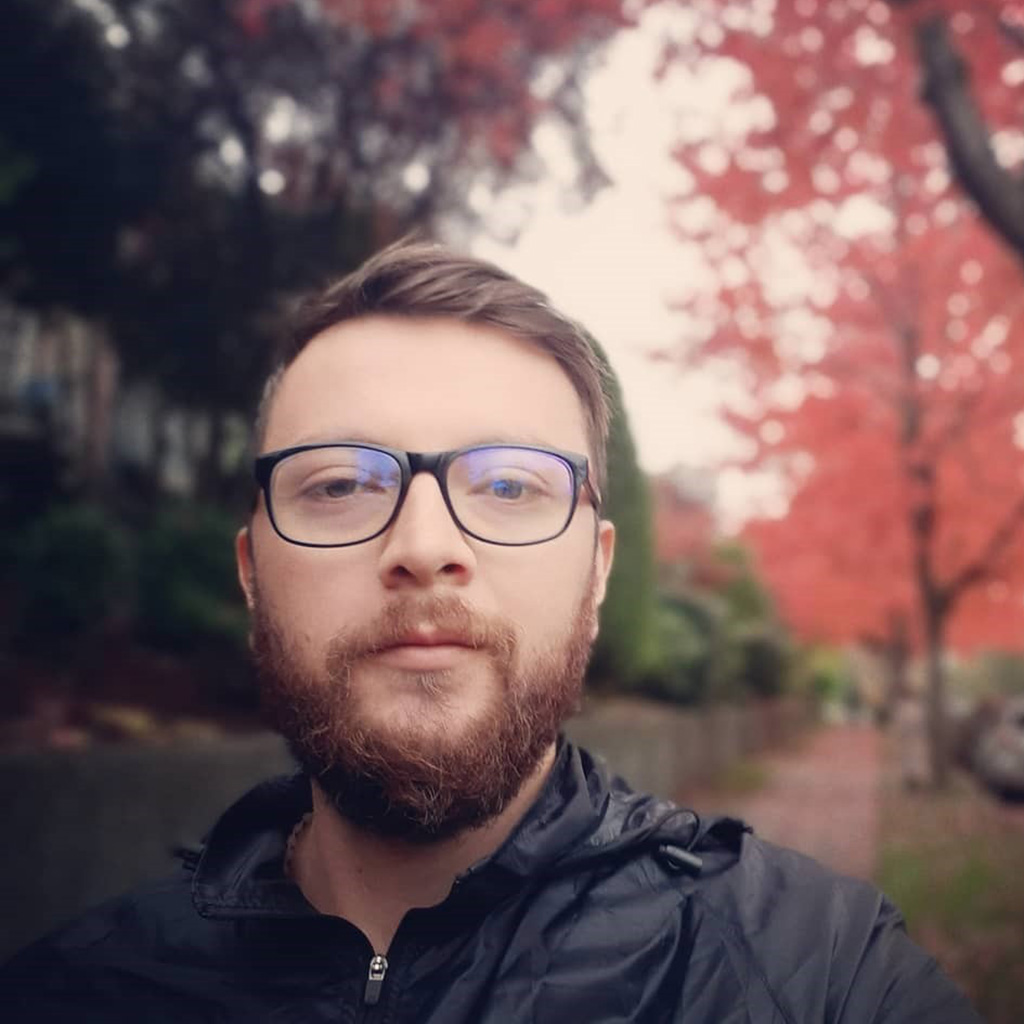 David Gaitán (Colombia)
Professional Studies and Work Program
Thanks to Breaktime and his Director, Santiago Endara, I achieved a dream that I had had a long time: to come to Canada. It is an incredible and beautiful country, with kind and helpful people, just like Breaktime. During the application process, I had the professional advice of Santiago and his team at all times. With kindness, patience and experience, I achieved the approval of my visa and here I am!
Daniela Gómez (Mexico)
Professional Studies and Work Program
From the first time we contacted Santiago Endara at Breaktime, the service was excellent and very fast. He explained all the different programs out there and we scheduled a call to discuss the programs that interested me the most. I think that, in total, since I contacted Breaktime for the first time and until I received my visa, it was no more than 3 months. Breaktime made the process of applying to school and getting my visa very exciting and not stressful!
Read More
In addition to having affordable prices, the diplomas allowed me to study and work from the beginning, which has helped me a lot to have Canadian experience and to become familiar with the industry in Vancouver. Besides, it allowed me to start having an income and to be able to become independent.
Right now, I am in the process of applying for permanent residency and it is partly thanks to the work-study programs that I started working at the company where I am after a few months after arriving in Vancouver. 
Paola Vela y Jorge Fandiño (Colombia)
English Program and Postgraduate Degree 
Since our dream of going to the wonderful country called Canada began, like you, we had many doubts. What is the best college? Which career I want to study, where can I find it? What documents do I need to enroll? among many other questions.
It was there that we found the perfect advisor at Breaktime to help us answer these and a thousand other questions, offering advice and support at all times.
Read More
Something unusual that happened in our process was when we began to study English remotely due to Covid. I took the University Pathway program and my husband the IELTS preparation course. In this situation, many of the policies that the institutes had established in terms of reimbursement concepts, became obsolete due to the regulations generated during the pandemic. It was here that having Breaktime made the difference, since it represented us in our dispute for money with the institute, advised us at all times and was the one who reconciled looking for a satisfactory solution for all parties. This would not have been possible if Santiago Endara (Breaktime manager and now friend) and his excellent relationships with representatives of Canadian colleges and language institutes had been advising and supporting us in our process.
I hope that my testimony can help many people to make this important decision to find a strategic ally in the construction of the dream that many of us share of arriving in Canada as an international student, because in Breaktime you will find the best service, support and advice to make this dream come true. 
Rolando López (Mexico)
University Professional Studies
My name is Rolando López and I am 20 years old, I am currently studying an "Associate of Science in Biology" in the city of Vancouver, Canada. Thanks to the help of Breaktime I was able to contact the colleges that interested me and they accompanied me throughout the registration process and necessary paperwork to apply to different colleges. It was a great relief to have the help of the entire Breaktime team as it can be a tiring process, sometimes complicated, but above all overwhelming, it is an important decision after all.
Read More
With the help of Breaktime, it was a simple process, we determined which universities and / or colleges interested me, we made contact with them through Santiago Endara, and the enrollment process began in each institution. When I was accepted into the College of my interest, Breaktime asked me to provide some documents to finish the enrollment process and I started my course.
My family and I are very grateful to Breaktime for offering us so much help and support.
Orlando Lara (Mexico)
Professional Studies and Work Program
My experience in Canada would not have been the same without Breaktime's professionalism. They listen to your needs, give options, and respond to doubts in a timely, clear, and transparent manner. I am grateful for their incredible service but above all things for being there before, during, and after my study program.
Ingrid Murillo (Colombia)
Masters Program in Business (MBA)
The way to make your dreams come true is not always easy, and there will be always ups and downs. Starting a new whole life from scratch in another country is not easy, but it will be always worth if you get a friendly support and advice. And that's precisely what Break Time became to me. They are always right next to you to help you out with everything you need during your process of becoming an international student in Canada.
Read More
From the beginning to the end, you can count on them. Their guidance to choose the best school that goes with your studies background, budget or your needs is outstanding. If you want to come to live in Canada, most of the times the best way will be as a student, and I will definitely recommend you Break Time, I am pretty sure they will work with you and help you to choose the best option for your future and life.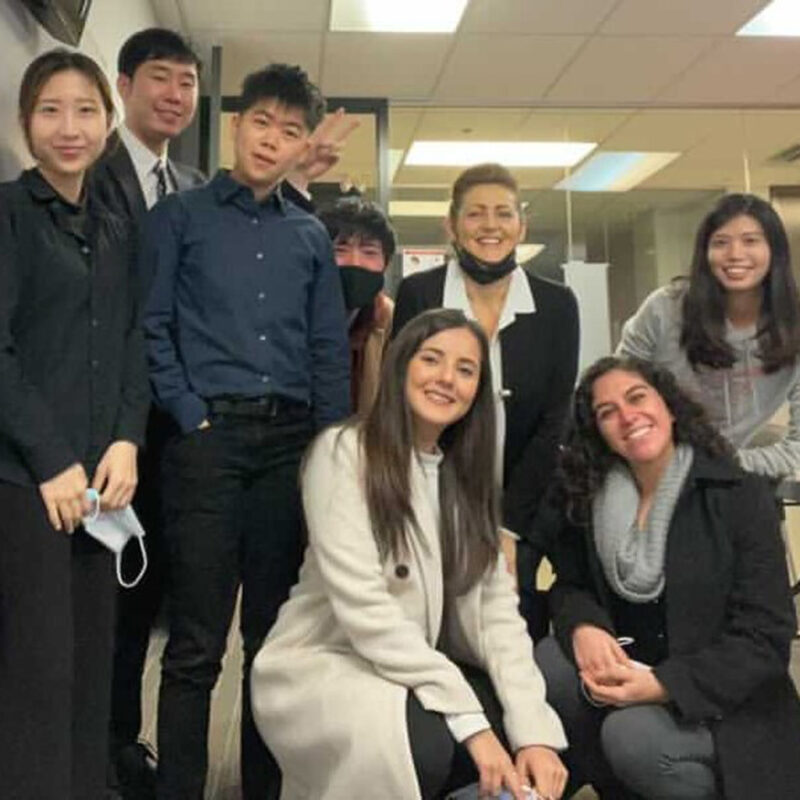 Montserrat Arroyo (Mexico)
Professional Studies and Work Program
Thanks to Santiago Endara and Breaktime, I have been in Canada for 3 and a half months, from the beginning they gave me all the information about the courses that best suited my needs and they helped me plan everything according to my final goals.
Read More
Despite the pandemic and the uncertainty in general, they always gave me answers about my process, leaving me assured while waiting. Now that I am in Canada, they have followed up on my stay. Thanks to their advice I am now beginning to achieve one of my most important goals I life.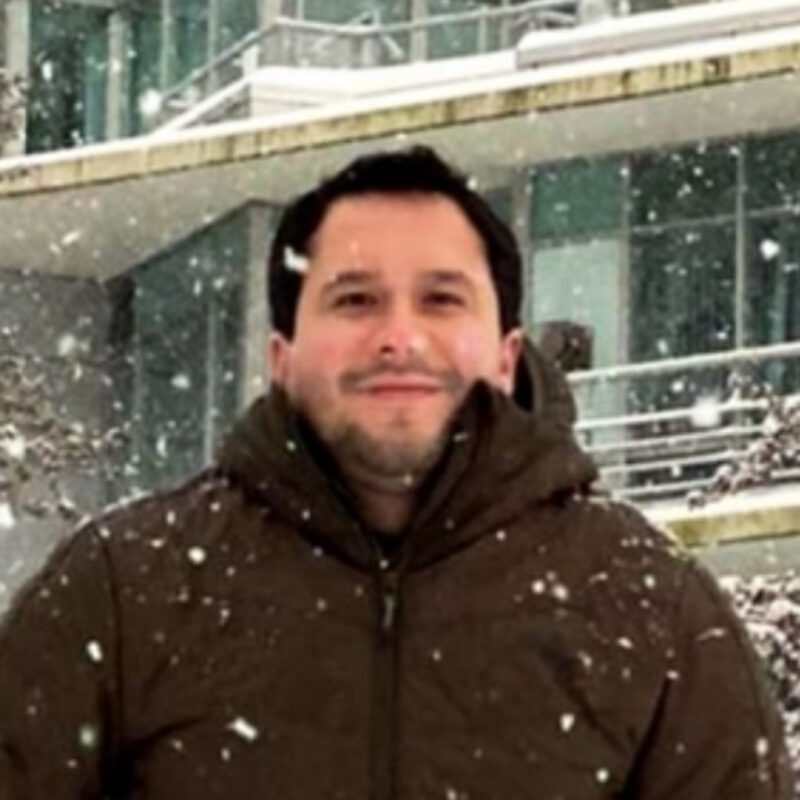 Esteban Ponce (Ecuador)
Professional Studies and Work Program
From the first time I contacted Breaktime – Canada, its director Santiago Endara was very kind and clear about the programs available to study and work in Canada through a Co-Op Diploma. After exploring the various options, I was convinced that Breaktime was the best option. They helped me with all the necessary paperwork to get my study / work permit quickly.
Read More
The best thing was that from the first day I obtained my permit, I immediately had the option to start working. During the pandemic, Breaktime and my college were there to give us their full support. It is worth mentioning that, once I finished my studies, the same College, through the Co-Op advisors, helped me find a very attractive job offer where I could also develop the knowledge I learned in my studies and that to this day is still my place of work.
I highly recommend Breaktime – Canada to anyone interested in living (studying and working) in Canada legally and safely. It was a true honor to start my professional life in Canada with the full support and kind attention of Santiago Endara, director of Breaktime – Canada.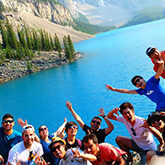 Diego Avancini (Venezuela)
Professional Studies and Work Program
I have been participating in a work and study program in Canada for the last 6 months. I came here through a recommendation from the people working at Breaktime Work and Study Abroad. They were always friendly, organised and patient. I like Vancouver because the streets are very clean and safe but at the same time you have lots of activities and beautiful nature around My Schools is great and it has a very friendly staff.
I would definitely go on another program after I finish this one and I am 100% sure that I will get the help of Breaktime n order to choose the best program for me.
Emma Innes (Vancouver)
French Program in Canada
I really enjoyed learning French in Montreal with the School that Breaktime suggested me. The teachers focus a lot on communication without forgetting the theoretical part of the language. The classes gave me the opportunity to learn a language spoken on the street as well as in the working world, thus getting to know local customs and traditions. The help of Breaktime was great because they found me a nice accommodation, they suggested the best program and they were always answering all my questions. I recommend their services to everyone.
Juliana Pereira (Colombia)
Summer and Winter Camps
I can only say that I recommend Breaktime to everyone. The agency took care of the Summer Camps for my daughter and through their partner Summer Camp they also provided accommodation, transportation, activities and all the necessary services to make my daughter´s experience an unforgettable one.
Thanks again to Breaktime!
Alison Campbell (Vancouver)
Learn Languages Around the World
I liked my experience studying Spanish in Barcelona; the teachers in the school recommended by Breaktime were helpful and are happy to show Barcelona´s ways of life. With students from all over the world, we learn about another culture.
Breaktime also provided me with options for accommodation, activities and insurance while I was there, so altogether it was a very comfortable experience.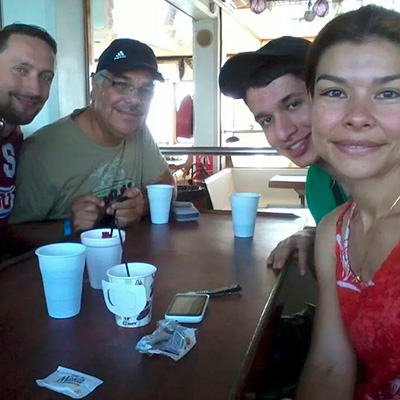 Adam Mesa (Vancouver)
Spanish Program in Costa Rica
I took a two week trip to Costa Rica during spring break to learn Spanish and experience the culture. It was a fantastic experience, the flights were good, and so was the school – in particular the staff at the school were great; all very nice people, and a beautiful country overall.
Read More
I did enjoy WiFi access at the school and my home stay, which was great. I'd do it again, and recommend all of my friends to do it as well.
Tortuga isles was a fun weekend trip to see some of the beauties and enjoy the weather of Costa Rica.
Breaktime Work and Study Abroad took care of all the details of my trip, they arranged the school, accommodation and activities.
(I'm in the green shirt in the picture, with my host family & friends)"