Founded by professionals who are passionate about offering people around the world the possibility to come to Canada to Visit, Study, Work and Live, Breaktime is a Canadian company that can help you get established in this country either temporally or permanently.
As experienced education advisors, we can help you select the best educational program, if you are coming to study English or French or if you want to do a professional program with work experience.
As Regulated Canadian Immigration Consultants, we can help you process Visitor Visas, Study Permits, Work Permits, Permanent Residence and Canadian Citizenship for you and your family.
What our clients say about us
Kenny Tong
HONG KONG
"Breaktime is one of the top 3 best companies I have ever dealt with in my life and I am very happy with their professionalism and care."
Read More
Two and a half years is not a short period of time. From my first attempt for Study Permit application to the approval of my visa, I have experienced a lot of frustrations and difficulties, and when I was officially notified last week that my student visa was approved, I was overwhelmed with tears of joy.

Due to the delay in the epidemic and the fact that my first application was rejected, I was full of doubts, confusion, worries and disappointment. Because I am a businessman, I am always well prepared. Last year, I had several friends who had successfully applied for visas to Canada and started a new life. I used an Immigration Consultant they referred me to, but unfortunately, they did not treat my unique case with attention, and they did not take a right approach.

 

I was very disappointed when I received a notice from the immigration office in June that my student visa had been refused, but unfortunately this immigration consultant was unable to provide timely solutions and assistance and was very reluctant to follow up on my situation afterwards. I was so upset that I sought help from various sources, including many immigration companies and friends on the internet. Unfortunately, none of them could give me full confidence and most of them were profit-oriented, and whenever I asked more questions, they said they would charge me first. When I was extremely discouraged, a good friend of mine recommended Diana Chan of Breaktime to me. At first, I was sceptical. But when I first met her, she took time to listen, understand and document my situation, and was able to offer immediate solutions. After careful consideration, we finally chose Breaktime's services.

Breaktime's instructions were clear, Diana was patient, followed up on everything and showed their professionalism in working as a team. The waiting process was very difficult and time consuming, and every time I said I was worried about being refused a visa again, Diana kept encouraging me to be patient and to go about my work and life as usual, waiting for the good news to come. 

 

After three weeks of waiting and applying again, we received the best news of our lives, our student visa was approved! After the visa was approved, Breaktime's services didn't stop there, they kept reminding us of all the things we needed to know and gave us lots of tips to prepare us for life in Canada. They reminded us in detail of all the documents required for entry into Canada and other worthy things to note, etc.

 

I would definitely recommend Breaktime to any of my friends who are looking to immigrate to Canada if they have the opportunity. Once again, I would like to thank Breaktime for their dedication and assistance and wish them all the best for their continued success. I hope they can help more people who wish to immigrate to Canada, or who need to apply for the various visas required to travel to Canada, to successfully settle in this beautiful country.
Juan José Valencia
ECUADOR
"Breaktime have been a huge help from the moment I started planning my studies in Canada, to receiving my permanent residence.
Read More
They helped make my application process effortless and provided me with any information I needed as I started to get settled in Vancouver. They kept in touch and were available to counsel me about future studies or work in the city as I started my journey towards PR.
After finishing my co-op program, their knowledge and support helped guide me through the final steps of securing my future in Canada.
Starting a life in a new country can be stressful, but having Breaktime at my back, I always felt I had a resource to reach out to."
Marcela Trejo H.
MEXICO
"Deciding to work with the Breaktime team and in particular with Diana Chan and Santiago Endara to support me on my Canadian citizenship application was a great decision!
Read More
Applying for my Canadian citizenship is a very important moment in my life and being assisted with the professional support from Breaktime made me feel comfortable and confident during the whole process.
Working alongside Diana Chan and Santiago Endara made the application process smooth. They were very clear and organized and assisted with attention and care whenever I had questions. I look forward to receiving my citizenship and celebrating the wonderful news with the Breaktime team!"
Santiago Endara
DIRECTOR
Regulated Canadian Immigration Consultant. Licence # R710262
I was born in Ecuador and immigrated to Canada in 2005, where shortly after, I created Breaktime with the goal of helping people willing to study and work in Canada. 
After obtaining my Diploma in Immigration Law at the University of British Columbia and as a Regulated Canadian Immigration Consultant, I also started helping people willing to immigrate to Canada.
Read More
My greatest satisfaction is helping my clients by making the process of studying, working or immigrating to Canada as friendly and easy as possible.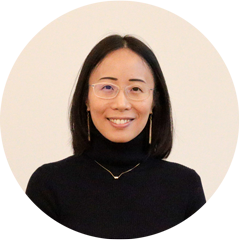 Diana Chan
DIRECTOR ASIA-PACIFIC
Regulated Canadian Immigration Consultant. Licence # R710297
I was born in Hong Kong and immigrated to Canada with my family when I was a child.  After completing my BBA in Marketing at UBC, I traveled back to Asia where I worked in multinational companies for 5 years until I realized that Canada was my favourite place to be.
Read More
After coming back, I studied Immigration Law at the University of British Columbia with the goal of helping people come to Canada and enjoy the fantastic quality of life and freedom that we have in this country.
Interests
Discovering cultures through language, food and travel
Collecting memories with family and friends
Random acts of athleticism