At Breaktime, our staff is dedicated to providing you with the best possible experience from your first contact with us until the successful completion of your program.
Our team is here to answer all your questions, whether in English, or in your own language and we can give you specific information that applies to your country.
Our clients are our Number 1 priority. Our doors are always open and we welcome your questions and comments.
In Breaktime we can help you in English, French, Spanish, Portuguese, Japanese, Mandarin and Cantonese.
Breaktime Work & Study Abroad
509 – 2527 Pine St, Vancouver, BC, V6J 3E8
E-mail: santi@breaktimecanada.org
Phone: 778 875 4633
Skype: sendara
Santiago Endara | DIRECTOR
I was born in Ecuador and immigrated to Canada in 2005 where I worked for many years at the Marketing Department of a leading Vancouver Educational Institution. Here, through travel and contact with people around the world, I understood the importance of international education and intercultural experiences.
In 2013, we created Breaktime Work & Study Abroad with the goal of helping people whenever they want to study, work and improve their lives through education and by exposure to new cultures and experiences.
Diana Chevalier | REGIONAL DIRECTOR – MEXICO
I was born in Acapulco, Mexico to a Mexican mother and a Canadian father and that fact has given me a very deep understanding of both countries and cultures.
With a professional degree in Education Management and many years of sales experience I have promoted services such as Adventure and Team Building Programs in recent years.
People frequently say that the best way or learning is through travelling and I have been lucky enough to travel around Mexico and many countries in the world.
My two daughters, Daniela and Regina are studying at the moment in Vancouver so I totally understand what parents feel when they send their children to study abroad and I will be happy to share my experiences with all of you.
Horacio de Alencar | REGIONAL DIRECTOR – ECUADOR
I was born in La Paz, Bolivia and I studied in different countries before establishing permanently with my family in Ecuador.
Through my international studies and professional activity, I have realized the importance of mastering other languages and studying abroad. International experiences and interaction with people of other countries allow us to be more successful in multicultural environments, whether in the personal, academic or professional fields.
As the Marketing Director for Ecuador, I will be pleased to give you all the necessary information and support so you can achieve your goal of taking part in a study program abroad.
Mariane Fontana Peixe | REGIONAL DIRECTOR – BRAZIL
I am Brazilian, I was born in Florianópolis/SC and a few years ago, I had the opportunity to do an exchange program in Vancouver, Canada. I participated in a Work and Study program and I stayed in Canada for one and a half years.
A program abroad is a universe that opens your mind to the improvement of your personal and professional life by getting to know about other cultures, customs and habits.
I could say that I had one of my best moments of my youth in Canada, A country that is safe, welcoming and where there is respect for each person independently of social position, race, sex, etc.
One tip for you? Go ahead with your plan of studying abroad! I would regret if I had not done it in my life.
Carolina Rincón | REGIONAL DIRECTOR – COLOMBIA
I was born in Bogotá, Colombia, where I studied a Major in Education with focus in Spanish Language.  As an academic, I know the importance of mastering another language in order to open doors and relate to people around the world.  International studies allow you to grow in every aspect of your life.
I am proud of sharing with you my personal experience in the field of International Studies.  I started to have this experience when my son went to study English and then Professional Studies in Vancouver, Canada.  During his studies in that beautiful country, I have witnessed his personal growth by being exposed to all sorts of valuable experiences that have improved him both as a professional and as a person.
By being a part of Breaktime, I have the opportunity of helping you with my personal expertise and I will be thrilled to see you having such a great, enjoyable and valuable experience as the one we have lived in our family.
Daniela Rodríguez | REGIONAL DIRECTOR – CHILE
Having lived in Germany, Canada and Chile I have a lot of experience with adapting to a new culture and getting the most out of it.  I believe that travelling and living abroad is an essential way for achieving growth in both personal and professional aspects of oneself nowadays.
I am extremely happy to be part of the Breaktime team because of the quality of the programs that we offer and the commitment of the team to help find the best option for you to have a once-in-a-lifetime experience in Canada!
Edgar Mejía Lacayo | REGIONAL DIRECTOR – CENTRAL AMERICA
I was born in Mexico City from costa Rican and Nicaraguan parents and I came to live in Central America since my childhood.  Currently I live and work in Managua, Nicaragua.   I have an Engineering Degree, a Marketing MBA and for 20 years my professional practice has allowed me to travel within the region and meet many interesting people and cultures.
As a father, I believe that we must give our children the opportunity of having an international experience which will prepare them to succeed in a globalized environment.
I am convinced that travelling, studying and working abroad is the best way to know other cultures and people.
As Regional Director of Breaktime for Central America, I will be pleased to offer you my best support and advice in order to make your experience or your children´s experience an unforgettable one.
Elisa Lugo | REPRESENTATIVE – MEXICO CITY
"What we learn with pleasure, we never forget" (Alfred Mercier)
Born in Mexico City, I have had the opportunity of working in France and studying in Germany throughout different periods of my life, which gave me a multicultural mindset in addition to learn the languages.
My professional background in Business Administration, and a MBA in International Business have brought me into professional activities through which I have had the opportunity of visiting numerous countries, meeting interesting people and expand my vision of the world.
I am constantly encouraging people to get out of their comfort zone, by studying or working abroad, learning other languages and by experiencing another way of living.
Living abroad opens your mind to other cultures and shows you to respect others' ideas and culture, while enriching your personal and professional life.
I will be pleased to provide you all the necessary information and support, so you can take part of an amazing, unforgettable international experience in Canada.
Olivia Suárez  | REPRESENTATIVE – GULF ZONE
I was born in Veracruz, Mexico.  During my high school years I had the chance of studying English abroad and that experience was a milestone in my personal and professional life.  Once you learn another language, many doors open in the academic and professional fields.
I have a Bachelor in International Relations and a Diploma in International Business besides additional English courses.
My 3 children have all studied abroad, and their great experience has encouraged me to support people wiling to study abroad.  The programs that we offer at Breaktime offer the opportunity to work and study in multicultural environments, which gives access to better job opportunities and better international experiences.
I am happy to share the programs offered by Breaktime, which is a serious and committed organization in which our main priority is the success and satisfaction of our students.
Rocío Castrellón | REPRESENTATIVE – NORTH MEXICO
I was born in the city of Durango, Dgo. Mexico.  Throughout my life and for different reasons, I have had the chance of living in different cities around Mexico, which gave me the thrilling and enriching experience of meeting new people and places.
My professional experience in banking, real estate and international education has allowed me to understand the needs and concerns of people and to provide them with solutions to invest their resourced in order to have the best results.
My three children enjoy very much travelling in Mexico and around the world and as a mother, I understand all the aspects that students have to consider in order to have a productive, enjoyable and stress-free travel experience.
Is a pleasure for me to be a part of Breaktime, a community that allows building unique experiences around the world and meeting amazing people from different cultures, adventurers and enthusiasts of all ages to whom I´ll help giving an unforgettable life experience.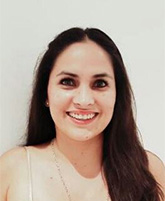 Email: mariana@breaktimecanada.org
T : +52 1 55 1798 6698
Mariana Rivera | REPRESENTATIVE – MÉRIDA
I´m Mexican,  With a Bachelor Degree in Business Administration and a Masters in Finance.
I have 14 years of experience working with International Finance Groups and I have learnt the importance of human interaction for a successful career. For this reason, I understand that meeting new people, places, cultures and traditions helps us all open the doors for new opportunities.
As part pf the Breaktime Team, I like helping people that wants to have an unforgettable life experience providing them with personalized advice whenever they are willing to go studying, working or traveling abroad.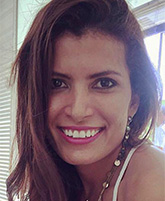 Email: colombia@breaktimecanada.org
T : +1 604 500 1383
Pilar Monsalve  | REPRESENTATIVE – COLOMBIA
I was born in Barrancabermeja, Colombia and I currently live in Vancouver, Canada.I´ve had the opportunity of visiting different countries and I find that traveling is a unique experience that allows you to grow on a personal and professional level.
I always had the challenge of living and open new doors in a country where I could improve my English. In Canada and Vancouver specifically, I found the perfect place to develop my passion for winter and aquatic sports, a place where I find a mix of cultures from around the world, where I enjoy the majestic nature throughout the seasons and where I can project my career into the future due to Canada´s prosperity and economic stability.
I had many questions before taking the big step forward of moving to another country. I researched all the details and today I feel very happy to have chosen Vancouver as my place to live and work.
I came to Canada through Breaktime and I felt that their guidance and support to choose a study program and all the questions that they answered, made me feel more comfortable and supported.
If you are thinking about coming to Canada, I will be very pleased to share my story and to answer all your questions.
This is a quote that I want to share: "If you wait until you are ready, you will be waiting for the rest of your life, so start now" 🙂
Pza. Virgen de las Penas 5, 1-10
29008, Málaga, España
E-mail: info@breaktimecanada.org
Phone: +34 606 837 778
Skype: fjcristofol
Francisco Cristofol | REPRESENTATIVE – SPAIN
I was born in Málaga, in the South of Spain. I'm passionate about Marketing & Communication with degrees in Journalism, Marketing & Advertising. One of the most valuable experiences in my life was living for four months in Vancouver, where I met people from all over the world and improved my English very much.
Educational programs in Canada are a perfect opportunity to become a curious and open-minded person. Furthermore, Canada is a really friendly and multicultural country.
Milena Rodriguez | CUSTOMER SUPPORT – TORONTO
In order to improve my English, I moved from Colombia to Vancouver, Canada in 2013. The beauty of Vancouver's nature and friendliness of its people was nothing like I had ever seen before. Exploring Canada allowed me to appreciate the importance that multicultural diversity plays on its society's advancement and success. I am currently finishing my Master's Degree here and the experiences I have gained here will stay with me throughout my life!
As an international student, I know exactly the needs and expectations of all students taking study programs and I am always willing to help and guide our clients based on my own experience.
Regina Rodriguez | CUSTOMER SUPPORT – VANCOUVER
I was born in México City and now I live in Vancouver, Canada. My maternal family comes from Canada and I have always been exposed both to the Latin American and Canadian culture, so I know in depth how both cultures work and how to help people adapt to Canada.
My studies in Hospitality and Tourism help me talk and guide our clients about these popular programs in Canada where students can get an official Hospitality, Tourism or Business Diploma in Canada and work in those areas at the same time.